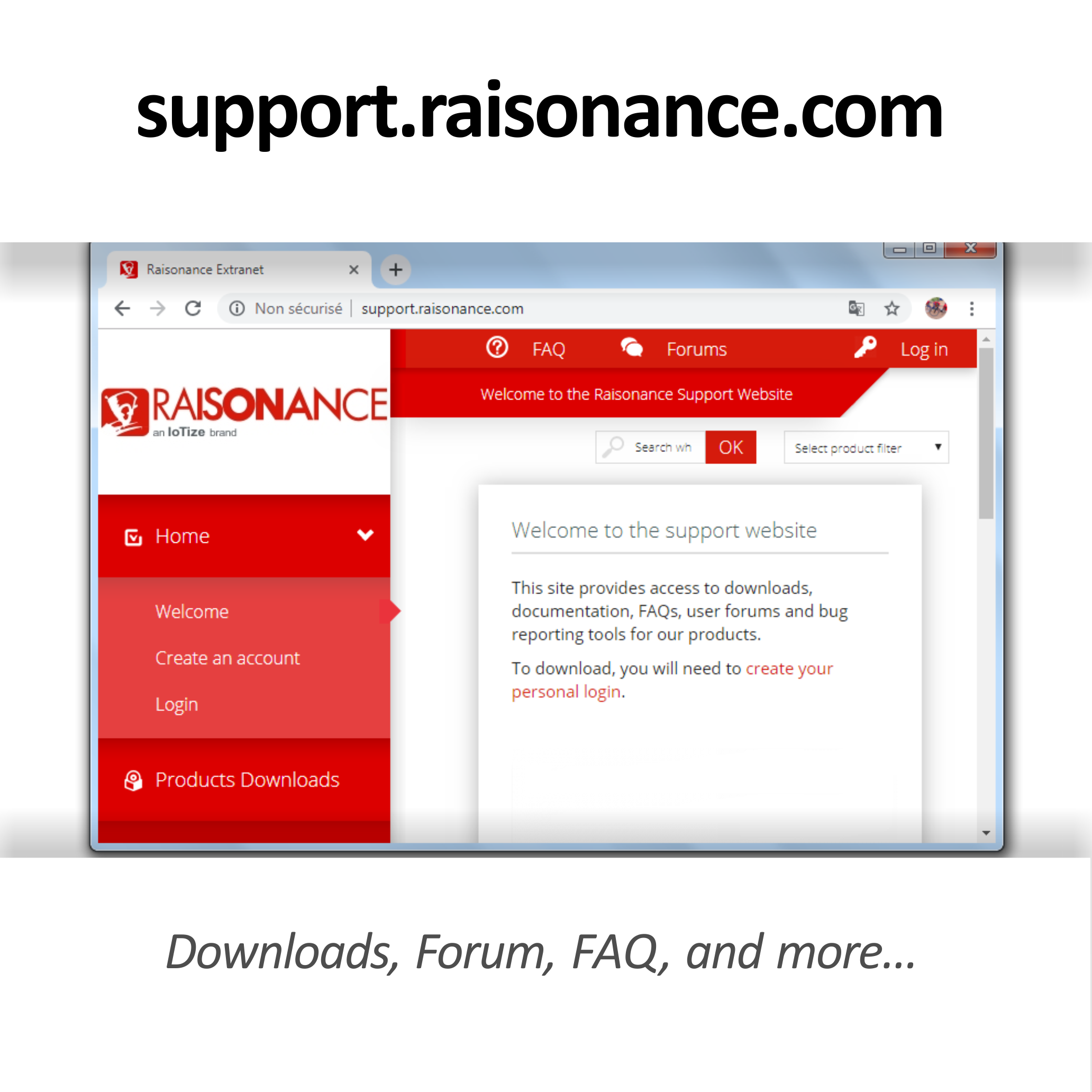 Our engineering support team provides customers expert technical assistance for Raisonance products.
Need Help?
For Raisonance products, please go to our support web site for:
Software updates   -    Bug reporting   -    FAQ   -   Forums   -   Technical Documentation
Or send a request by email to:   support@raisonance.com 
Support & Maintenance Contract
Raisonance brand products benefit from our manufacturer guaranty and a one year, renewable Support and Maintenance Contract. Support services include:
Access to direct support via email and telephone
Access to software downloads including updates and patches
I Don't Know if My Product's Support Contract is Valid?
You can verify the status of your support and maintenance contract by mailing us via our contact form. Please include in your message:
The product name
The serial number (hardware) or serial key (software)
Proof of purchase
What about Obsolete Products?
There is no guaranty of support for obsolete products. For a list of obsolete software and hardware products, click here.
Management of Waste Electrical Equipment
The Waste Electrical & Electronic Equipment (WEEE) initiative has been put in place to support recuperation and disposal of unused electronic goods. Under the WEEE initiative, IoTize SAS participates by contributing to European orgnizations designated for recuperation of electronic waste. Please contact local organizations for electronic waste disposal for more information on free disposal.
If you have questions about disposing waste electronic goods, please mail us via our contact form.
Extending Your Tool's Support Contract
All Raisonance brand tools benefit from a one-year technical support and maintenance contract that starts from the date of purchase. The software license purchased with your tools continues to function beyond the end date of the contract, but the license cannot activate software versions released after the end of technical support date.
If you need to activate a software release after the end of technical support, you can purchase a one-year extension to the support and maintenance contract for your tool or software license. The table below provides a listing of support contract extensions. Please provide your product serial number and support extranet account information with your order.